Ultimate senior travel guide
Who says being a senior means you can't still travel like you're young? If you're older and looking to make the most out of your travels, there are plenty of ways to have an adventure – in comfort and style – without breaking the bank!
Whether you prefer to RV around the U.S. or fly extravagantly across the world, you can travel well for pennies on the dollar by making the most of miles, points, and cash back from the best rewards cards for beginners, like the Chase Sapphire Preferred Card. These are all great picks for seniors, who often have healthy, well-established credit scores.
Some cards offer senior-friendly perks like airport lounge access and early boarding, and the rewards you earn can easily offset the cost of flights, hotels and more.
With a bit of strategy and planning ahead, you can travel safely and affordably and achieve your dreams. I'll share some top tips for seniors looking to get away – no matter your age or travel style!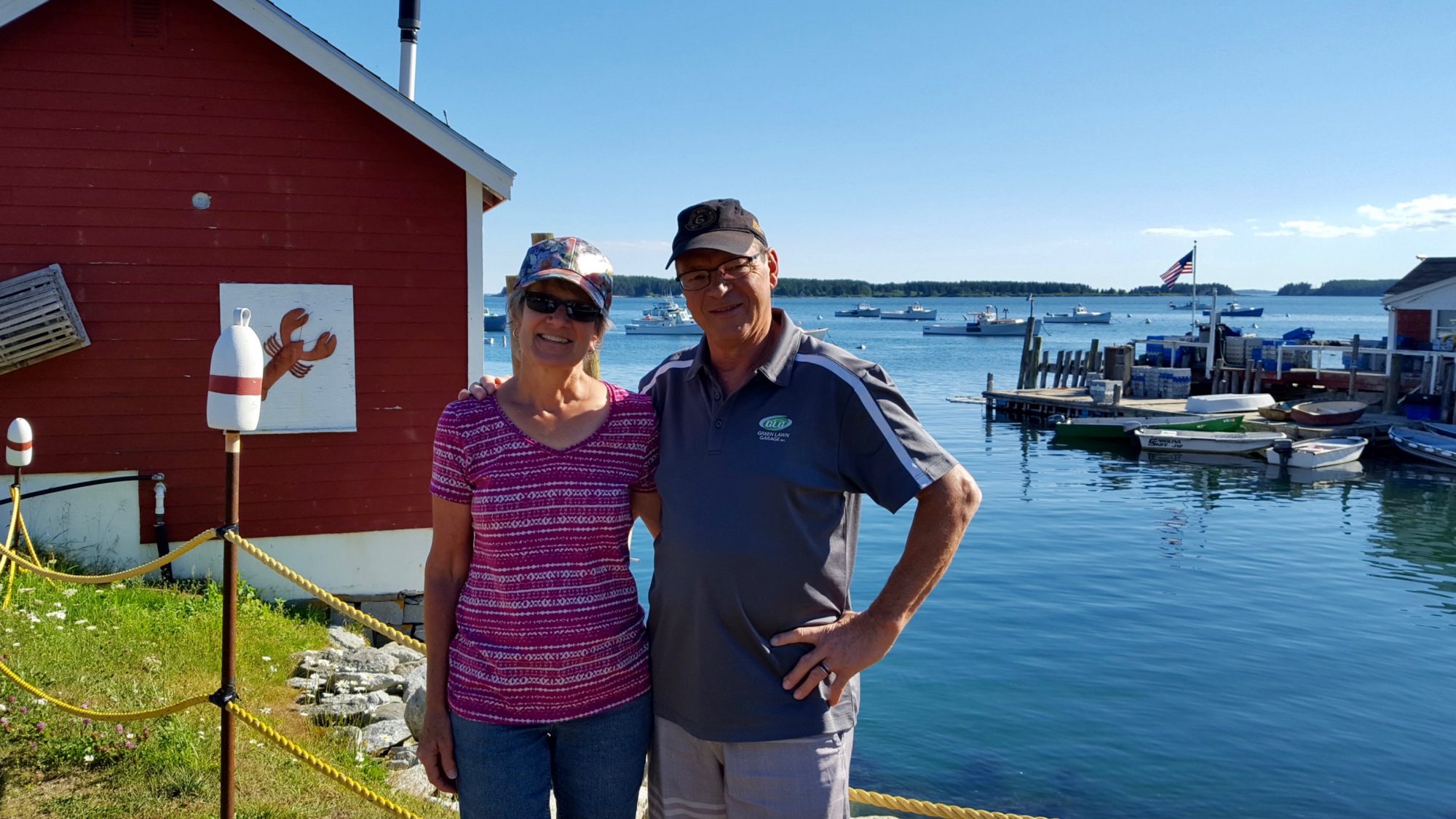 How do you like to travel?
The first question for any traveler is typically the toughest: What type of vacation is next on my list?
But for our more mature readers, you might want to consider whether you prefer skydiving in a remote location, exploring our national parks, or relaxing on the beach close to home. It's really up to you!
Another consideration for any adventurer is how active they want to be.  Do you love hiking, waterfalls, and breaking a sweat, or does your ideal vacation involve being pampered by the pool and saving your cardio for after you return home?  And do you have any medical conditions to keep in mind?
No matter your preferences, here are a few senior-friendly vacations that you might enjoy – and tips to help keep your costs under control!
RV trips: For active seniors
If you'd rather avoid flying, consider a road trip or RV vacation to explore the continent. For folks in the U.S., there are 59 national parks that boast incredible scenery and some of the most astounding nature you might ever witness. And although the more famous parks (Yosemite, Glacier, the Grand Canyon) get most of the publicity, the other parks are quite spectacular too.
And if you're still active and wanting to spend your vacation strengthening your legs, many national parks offer some of the U.S.'s very best hikes. I climbed Half Dome in Yosemite in July of 2008 and still consider it to be one of my favorite vacations of all time.
For seniors, visiting national parks is very affordable. A lifetime senior pass (for folks 62+) costs $80 plus a $10 handling fee. Or you can pick up an annual pass for just $20.
A road trip can also be incredibly cost-effective, especially for those who opt to utilize an RV (Recreational Vehicle) to combine their transportation and overnight accommodation. Renting an RV can be a fun adventure, and is perfect if you prefer a slower and more relaxing travel environment.
If you decide to take an RV vacation, the RV rental will likely be the heftiest part of your vacation budget. So we recommend that you use any available discounts to reduce the cost of your RV rental. Associations like AAA and AARP often provide discounted rates, so be sure to mention these over the phone or select the check box when searching for RV rentals online. You might also save money on rental cars or hotels if you're a government employee, so it never hurts to ask ahead or do your own research.
Note:  No matter your age, you can join AARP. It can come in handy for rental savings, discounts on dining, and more!
Although it's hard to redeem credit card rewards points directly for an RV rental, you can always use bank points that work as a statement credit for travel to help offset your purchase.  For example, you can book your RV rental directly at Cruise America or through another RV rental company, and then use points from cards like the Capital One® Venture® Rewards Credit Card to "erase" the purchase.
Keep in mind, you typically can't save on rental insurance for your RV by using one of the best cards for car rentals (unlike when renting a normal car). But choosing the right card to pay for fuel can earn you valuable points or cash back. Here's a list of our favorite cards for gas purchases.
You can also redeem points for gas gift cards if you hold Chase Ultimate Rewards, American Express Membership Rewards, or Citi Thank You points — but I don't recommend using your points in this way because it won't provide the most value. If you're looking to offset gas purchases, consider applying for a cash back credit card. For example, the Blue Cash Preferred® Card from American Express offers a welcome bonus of $250 cash back after spending $1,000 on purchases in the first three months of account opening, and earns 3% cash back at U.S. gas stations, too!
Some RVs even provide refrigerators, stoves, and microwaves that you can use to save on food and beverage costs throughout your trip. But for the occasional dinner out, don't forget to pay with a credit card that earns bonus points on dining. My favorite dining credit card is currently the Capital One® Savor® Cash Rewards Credit Card which earns an unlimited 4% cash back on dining, and earn a one-time $300 cash bonus once you spend $3,000 on purchases within 3 months from account opening.
Be sure to plan out your trip in advance so you know about available rest stops, gas stations, and RV parking areas. You'll also want to be sure to pack necessary medications and figure out whether you'll have access to medical care (in case you're driving long distances!)
With AAA or a premier AARP membership, you'll get free tools to plan your road trip route, along with roadside assistance. But if you're just looking for roadside assistance, check out our roadside assistance tips for your next road trip.
When my wife and I moved across the country in 2015, we had tons of fun mapping out our route, utilizing hotel points to stay at nice, clean hotels, and using points, miles, and cash back from credit cards to have an amazing trip at a fraction of the price.  The highlights of our trip were visiting the Grand Canyon, stopping by Elvis's Graceland, and visiting with friends in Nashville!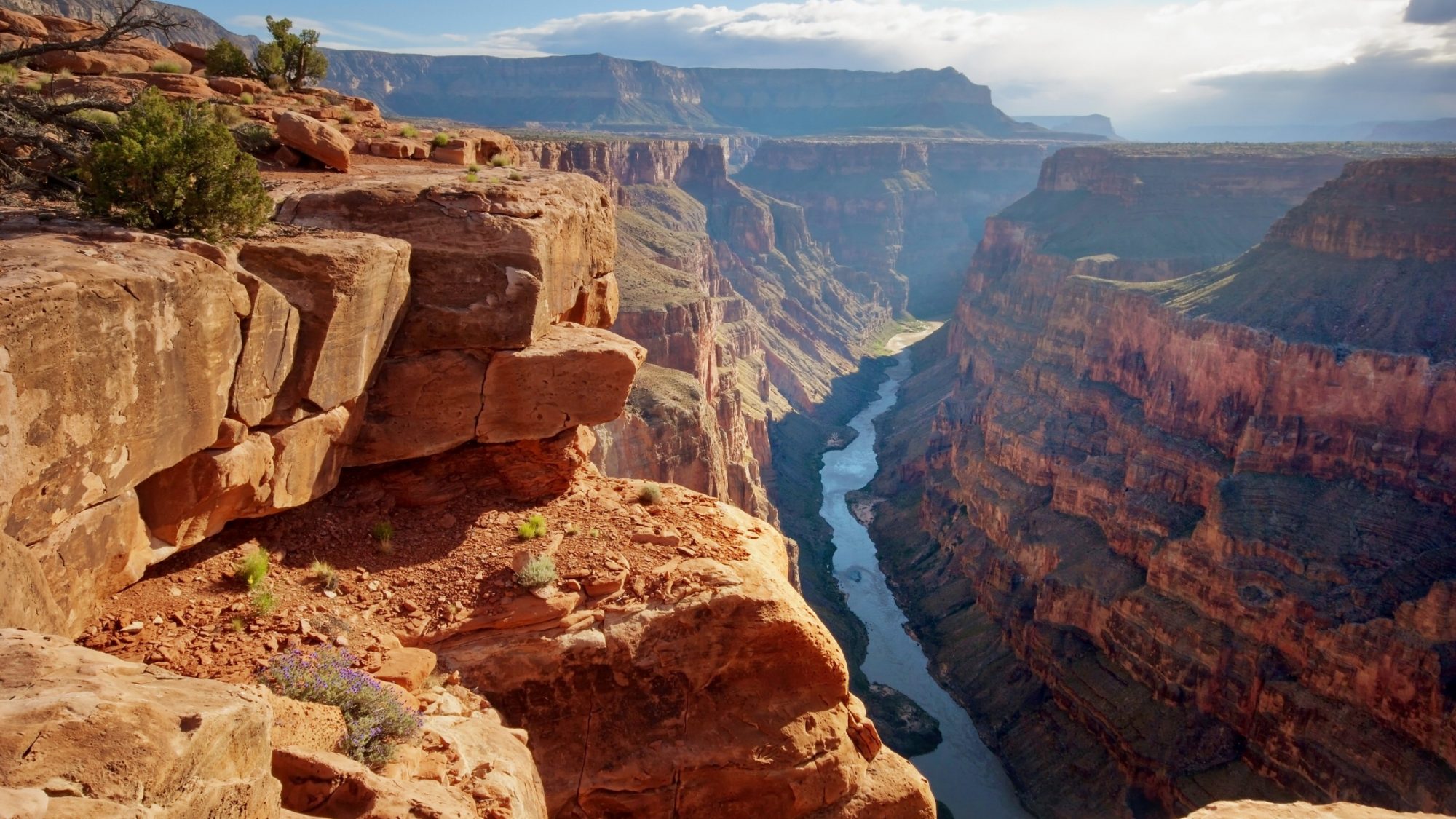 Resort vacations:  For seniors who prefer to relax
If a nature-inspired road trip doesn't sound like your idea of a good time, never fear! No matter your age, pina coladas and catching some rays by the pool or beach are always a great idea.
If you don't already live in a tropical paradise, you might need to fly to reach your exotic destination, but it doesn't have to cost a fortune. Check our guides to the best credit cards for airlines and best hotel credit cards which can help you achieve your dream trip for nearly free.
As a general rule, try to focus on securing your flights first and then move on to your hotel, rental cars, and other expenses. Points and miles can be valuable for each of these expenses, although flights and hotels are probably the simplest.
When deciding on your destination, consider proximity to good medical care, ease of access, and how difficult it might be to travel to your destination. You probably don't want to stay in a cliffside villa in Santorini if your body can't handle going up and down dozens of steps!
There's also something to be said for visiting a relaxing resort close to home.  The US has dozens of gorgeous resort towns (from Florida to California, and lots of places in between) that are only a quick flight or drive away.  The shorter and cheaper flight might also make it more feasible to fly up front in First or Business Class.  And for more mature travelers, the extra legroom on a flight can be a huge benefit!
Consider using points and miles to book a Business Class or Premium Economy seat (instead of paying cash!) to get your vacation started out right.  You can also relax before or after your flight in one of many airport lounges you can access for free simply for having a single credit card!
If your trip involves flying, you can get your TSA PreCheck or Global Entry application fee reimbursed for free to make your airport experience faster and simpler.  These trusted traveler perks can save you from standing for hours in long, crowded airport lines and make the experience much more civilized.
Don't forget to pack your medications and necessary supplements, especially if you're traveling far from home. And for folks with mobility limitations or disabilities, visit our accessible travel guide for more information on the easiest airports to navigate through. Here's a handy list:
Airport
Accessible Restrooms
Pet Relief Areas
Handicap Parking
Wheelchair Service
Charlotte Douglas International Airport (CLT)
Yes, all restrooms are accessible. Family restrooms are located near gates A6, B4, C7, D5, E5, E15 and Arrivals/Baggage area, Zones B and E.
Service Animal/Pet Relief Areas are located inside the terminal (post-security) on the A/B Connector (near Checkpoint A) and on Concourse D between Coca-Cola 600 Cafe and Original Rum Bar and Grill. Areas are also located outside the terminal (pre-security) at the ends (west and east) on the Arrivals/Baggage Claim level.​​
Handicap parking is available in all CLT lots and accessible shuttles run continuously. If assistance is needed, please call 704-359-4038. If you wish to park your vehicle and escort a disabled passenger into the terminal, it is recommended that you park in the Hourly Deck in front of the terminal. The first hour of parking in the Hourly Deck is free.
Contact your airline prior to travel for wheelchairs, passenger loading lifts, personal assistance throughout a connection or escort assistance for minors.
Dallas/Fort Worth International Airport (DFW)
All restrooms located throughout the terminals are fully accessible to travelers with disabilities. Unisex toilet rooms equipped for the disabled are also available throughout the terminals and are located adjacent to the accessible men's and women's toilet rooms.
Terminal D
Inside Security – Designated area located inside security at gate D18 (please note that for this location, you will not need to exit the terminal or re-enter through security)
Outside Security – Designated area located on the lower level, outside security at gates D15 and D2

Terminals A, B, C and E
Designated grassy areas located on the lower level outside security
• Terminal A: Gate A6, Gate A38
• Terminal B: Gate B5, Gate B39
• Terminal C: Gate C2, Gate C39
• Terminal E: Gate E2, Gate E38
Pets are required to be on a leash at all times when visiting DFW Airport. Additionally, if you will be traveling from DFW with your pet, please keep their pet carrier on hand.

Disabled permit parking is available in signed areas of all parking lots and garages. In the Terminal garages, disabled parking is on both the upper arrival and lower departures roadways. One-hour areas may be utilized for long-term parking as long as the vehicle displays a disabled parking tag or license plate. Due to TSA and height restrictions garages at some terminals are not van accessible.

Express and Remote lots are served by wheelchair accessible shuttle buses. DFW Airport Valet parking is also available at all terminals.

Wheelchair service is offered through your air carrier upon request. To ensure availability and timely service, it's recommended that reservations be made in advance. However, wheelchair assistance may be requested at airline ticket counters.
Denver International Airport (DEN)
Large, private Unisex/Family restrooms are located throughout Jeppesen Terminal and on each concourse.
All restrooms are handicap accessible.
Pet Relief Areas: Furry travelers at DEN now have their own private restrooms on each of DEN's concourses, in addition to Jeppesen Terminal. The new indoor pet relief rooms provide service animals and pet-companions with a comfortable and welcoming area to take care of business before or after a flight. The pet relief rooms are conveniently located post-security in the centers of concourses A, B and C. Also, there is a pre-security, outdoor pet relief area, located just outside door 200 on the west side of the Jeppesen Terminal. All pet relief areas are compliant with the Americans with Disabilities Act.
Denver International Airport provides accessible parking spaces at all airport-owned parking facilities. In the East and West parking garages, these spaces are located next to entry doors into Jeppesen Terminal, on garage Levels 1, 2, 4 and 5 (no accessible parking is available on Level 3).

If using outlying parking options, such as economy or shuttle lots, accessible spaces are located near the pickup/dropoff shelters in the Economy West and Economy East parking lots, and at the Pikes Peak and Mt. Elbert Shuttle lots. All vans and buses serving these lots are lift-equipped. Wheelchair or electric cart service is available from your airline. For more information call (303) 342-4650.

Your airline can provide you with wheelchair or electric cart service
Request a wheelchair from the airline in advance or at the ticket counter
George Bush Intercontinental Airport (IAH)
Airport restrooms are wheelchair accessible, and family restrooms that accommodate companion care are located throughout the airport.
Service animals are welcome at the airport. Service animal relief areas can be found at the following locations:

Terminal A, west side near Hotel Shuttles and Parking Shuttles pick-up
Terminal B, south side near Limousines pick-up
Terminal C, inside (post-security), across from Gate C2
Terminal D, inside (post-security), across from Gate D6
Terminal D, southwest and southeast of terminal entrance
Terminal E, northwest and northeast of terminal (shared with Terminal D)

Accessible parking spaces are located on all levels at all airport-owned parking garages as well as at ecopark and ecopark2. Shuttles from ecopark locations to the airport that accommodate wheelchairs are available. Customers may call 1-281-233-1786 to inquire about accessible parking and shuttle service.
Wheelchair service is provided by airlines for passengers and should be requested when booking travel.
Hartsfield-Jackson Atlanta International Airport (ATL)
All restroom facilities are fully equipped for wheelchair access. Four sets of "Men/Women" restrooms are located on each concourse. One set is located at either end, and two sets are centrally located on each concourse. Two sets are in the Airport's Domestic Terminal atrium, including one set in the arrival's lobby. Additional restrooms are located at the International Terminal, with a set on both the departure and arrival levels.

Unisex family restrooms for those traveling with an attendant are located throughout the Airport:

Domestic terminal arrival's lobby (2)
T2, T4, T8 and T12
A6 and A27
B9, B23 and B27
C15, C18 and C37
D4 and D32
F4, F6, F9, F12 Concourse F mezzanine level, departure level and arrival level
An adult changing table is located in the family bathroom at Concourse F departure level near French Meadow Cafe.

Hartsfield-Jackson welcomes its many guests, including those of the canine persuasion. To accommodate passenger pets and guide dogs, the Airport provides indoor Service Animal Relief Areas (SARAs) located in every concourse near Gates T7, A10, B33, C19, E14, F7 as well as D-Midpoint.

In addition, there's a 1,000-square-foot dog park in the Ground Transportation area on Domestic Terminal South, outside of doors W1 and W2. The fully fenced-in park offers biodegradable bags along with benches.

An additional pet relief area is located on the arrivals level of the International Terminal, right outside of door A1.

Parking for passengers with disabilities is available in all Airport parking areas. Once you enter the parking lot, just follow the signs to the designated parking spaces, which are closest to the Airport's terminals.

Passengers with disabilities are encouraged to use the Airport "Park-Ride" facility, which offers convenient service to the domestic terminal. A free, wheelchair-accessible shuttle bus will pick up passengers at their vehicle and take them to curbside check-in.

Vans taller than 8 feet should park in "Park-Ride" lots. Upon returning to Hartsfield-Jackson, "Park-Ride" customers are picked up at the ground transportation area. "Park-Ride" parking rates are $1 per hour and $9 per day.

For additional information, contact ABM-Lanier-Hunt 24 hours a day at (404) 530-6725.

Airline representatives are available to provide wheelchair assistance. To reserve a wheelchair, contact the airline directly before your scheduled flight. Passengers with limited English proficiency should contact their airline for language assistance.

Due to partial closures on the North Terminal roadways, passengers who need wheelchair assistance for drop-off between 9 p.m. and 5 a.m. should contact their airline's wheelchair company at least five minutes before arriving at the Airport.

Prime Flight (Air Canada, Alaska, American, Contour, Spirit and Turkish) – 404-530-7049
Prospect (JetBlue, Southwest and United) – 404-209-0503

John F. Kennedy International Airport (JFK)
Each terminal has at least one wheelchair accessible restroom. If you need assistance locating one, just ask at the information booth located on the Arrivals Level in any of the terminals.
Pet Relief Areas – All passenger terminals at the Port Authority's airports provide these areas to conform with the federal Air Carrier Access Act, which mandates such areas for service animals who travel with air passengers. Signs featuring the international symbol for pet relief designate the areas.
The terminals and parking lots at JFK are divided into five areas, each specified by a separate color. For your convenience, the parking lots nearest the terminal entrances have a limited number of spaces for travelers with disabilities. To park in the spaces, official license plates issued by a municipality or state of residence must be prominently displayed. Parking fees for these vehicles are equal to the lowest rate available at the airport.
Contact your airline prior to travel for wheelchairs. If you're traveling with a motorized wheelchair, please ask the airline when you purchase the ticket about their policies regarding battery-operated wheelchairs.
Los Angeles International Airport (LAX)
Each terminal has at least one wheelchair accessible restroom.
ANIMAL RELIEF STATIONS – Outdoors

LAX has three outdoor animal relief stations conveniently located around the central terminal area of the airport. The three stations are located outside on the lower level (arrivals). The outside relief stations are conveniently located at:

Relief Station – Outdoor
Between Terminals ONE and TWO
Between Terminals FIVE and SIX (Across the street in front of the parking structure.)
Relief Station – Outdoor

NOTE: Each Relief station has a box containing bags for easy disposal of waste. This relief area is located between parking structures 5 and 6, across the street from the terminals.
At the end of Terminal EIGHT
Relief Station – Outdoor Located directly across from the Los Angeles Police Department Sub Station.

ANIMAL RELIEF STATIONS – Indoors

One indoor animal relief station is currently installed at Tom Bradley International Terminal (TBIT), and is located to the South (left) just before you enter the great hall, next to the bridge taking passengers to Terminal Four. Relief Station – Indoor
Pictured above, is the location of the animal relief area in the international terminal, which is next to the bridge to terminal four.

Below is a view of the animal relief area, which provides space for animals to stretch out and enjoy a bowl of water.

Relief Station – Indoor

ANIMAL RELIEF STATIONS – Inside other terminals

The airport is in the process of installing animal relief areas inside all terminals. Relief areas will be installed as part of terminal remodeling. Please click here to see the location of existing relief areas, and future sites.

All parking facilities have designated handicap parking stalls.
Requesting a Wheelchair

To Request wheelchair service, it is recommended you contact your airline 72 hours in advance. Wheelchair service is provide free of charge by your airline. Tipping is not required for wheelchair service. Most individuals requesting wheelchair assistance are transported via wheelchair from ticketing to their aircraft. Airlines are required to provide curbside wheelchair service when requested. On your return flight, you should remind a flight attendant near the end of your flight, that you will need a wheelchair upon arrival.

Curbside

Each airline is responsible for providing wheelchairs for their customers with disabilities, from curbside drop-off to the aircraft. Contact your airline's reservation desk a minimum of 72 hours prior to your flight to reserve wheelchair service. Wheelchair service is provided free of charge. Tipping is not required.

From Parking Structure

Airlines are not responsible for providing wheelchair service from parking structures to terminals.

McCarran International Airport (LAS)
Unisex Family Restrooms are available for passengers with special needs; all restrooms throughout both terminals are equally accessible to each traveler.
The airport has indoor post-security and outdoor designated enclosed areas where travelers flying with pets and service animals can take their animals to relieve themselves.

Indoor post-security locations:

Terminal 1 A/B/C Gates
Terminal 1 D Gates
Terminal 3
Outdoor Locations:

Terminal 1 Baggage Claim
Terminal 1 Ticketing
Terminal 3

All parking facilities have designated handicap vehicle stalls located in close proximity to elevators or shuttle stops.
Wheelchair services are provided free of charge by Gateway, Prospect, and SAS Services. Arrangements for service should be made in advance through your airline of choice, but guests may dial 7874 on any white courtesy phone, or 702-261-7874 from any phone.
Miami International Airport (MIA)
Restrooms located throughout the terminal feature toilet compartments for travelers with disabilities. Unisex restrooms equipped for the disabled are also available throughout the terminal. Look for the internationally recognized disabled symbol.
MIA has outdoor and indoor animal relief areas located in Concourses D, E, F, G, and J. All of MIA relief areas are equipped with dual surfaces and waste disposal stations (map locations).
Designated disabled permit parking and stroller permit parking is conveniently located near the moving sidewalks on the 3rd level of the garages. Additional disabled permit parking, including van accessible spaces, are available on the easternmost ground level sections of the Dolphin and Flamingo garages.
Wheelchair service is offered through your air carrier upon request. To ensure availability and timely service, it is strongly recommended that this service be reserved in advance. However, wheelchair assistance may also be requested at airline ticket counters.
Minneapolis-Sant Paul International Airport (MSP)
Most restrooms at MSP have at least one accessible extra-wide stall equipped with side grab bars.

Companion care restrooms are located throughout both terminals. Consult a directory or information booth for the nearest location.

The MSP maintains pet and service animal relief areas at both terminals.

There are three Terminal 1-Lindbergh locations. Pre-security, the pet relief area is located outside Door 1 on the Baggage Claim Level. Follow the signs to your left. The area is fenced on three sides and has a woodchip base.

There are two other pet relief areas available inside the secure area of Terminal 1, located near the entrance to Concourse E in the Airport Mall and on the C/G connector bridge.

At Terminal 2-Humphrey travelers can use the grassy area just outside and to the right of Door 8 on Level 1 near baggage claim or the indoor pet relief area near Gate H11.

Passengers traveling with a service animal can request an escort from their airline or Travelers Assistance to the pet relief area.

Special needs parking is available on every level of the ramps at both terminal buildings.

Terminal 1 parking ramps accommodate vehicles up to 7 feet tall for both Daily and Hourly parking. Short-Term parking at Terminal 2 accommodates vehicles up to 8 feet 2 inches tall, while clearance at the Value ramps is 6 feet 10 inches.

Parking for people who have vehicles with disability license plates or a disability tag is available in the parking ramps near the entrances to the terminals. Ramp parking rates apply.

Valet parking at Terminal 1 accommodates vehicles up to 7 feet tall with disability permits, but cannot accommodate vehicles with a wheelchair lift.

Before you fly, calling your airline to arrange wheelchair services, oxygen requirements and other accommodations will help ensure a smooth experience at the airport. Most airlines have options through their reservations systems that allow travelers to identify specific needs.
Newark Liberty International Airport (EWR)
All restrooms are wheelchair accessible.
All passenger terminals at the Port Authority's airports provide these areas to conform with the federal Air Carrier Access Act, which mandates such areas for service animals who travel with air passengers. Signs featuring the international symbol for pet relief designate the areas.
The parking lots near the entrances of each terminal have a number of spaces designated for travelers with disabilities. To park in these spaces and receive the lowest parking rate, official license plates or permits issued by a municipality or state of residence must be prominently displayed.
Contact your airline prior to travel for wheelchairs. If you're traveling with a motorized wheelchair, please ask the airline when you purchase the ticket about their policies regarding battery-operated wheelchairs.
O'Hare International Airport (ORD)
All restrooms located throughout the airport have wheelchair accessible facilities. In addition, there are Unisex / Family Companion Restrooms located in all terminals.

Terminal 1 – B14 (2), B10, C19(2), Baggage Claim (2)
Terminal 2 – Across from the Children's Museum (2), E5, Baggage Claim
Terminal 3 – G11, Rotunda, H14, H2, H5, H12 (2), K1 (2), L10, L21, L24 L5, Baggage Claim (2)
Terminal 5 – Near Security Checkpoint, Food Court Area

Service Animal Relief Areas (SARA) are located on the lower levels of Terminals 1, 2 and 5. These are outdoor, gated areas designated for service animal relief and are accessible at all times. There is also an indoor Service Animal Relief Area in the Terminal 3 Rotunda. All animals must be accompanied and leashed by the owner.

Terminal 1 – Take the elevator located between Door 1C and 1B to Baggage Claim (lower level), exit Door 1A. The SARA will be toward the left.

Terminal 2 – Take the elevator located between Door 2E and 2D to Baggage Claim (lower level), exit Door 2E. The SARA will be toward the right.

Terminal 3 Rotunda – Post security, in the Rotunda (between Terminal 2 & Terminal 3).

Terminal 5 – Take the elevator located between Door 5C and 5B to Baggage Claim (lower level), exit Door 5B. The SARA will be toward the left.

O'Hare offers 325 accessible parking spaces in its parking facilities. All spaces are located adjacent to elevator centers, sidewalks, bus stops and the Airport Transit System (ATS) platform in Economy Lot E. All accessible parking spaces are wide enough to allow for lift or ramp access, but not all provide sufficient height for traditional accessible vans. Below is a breakdown of the number of spaces and height restrictions for each lot.

Garage: Level 1 (17), Level 2 (18), Level 3 (18), Level 4 (19), Level 5 (17) Level 6 (19) // Height Restriction 6'6″
Lot B: 9 spaces // Height Restriction 9′
Lot C: 11 spaces // Height Restriction 8'5″
Lot D (International Lot): 18 spaces // Height Restriction – None
Lot E: 118 spaces // Main Entrance – Height Restriction 17′ 2′, Side Entrance – Temporarily Closed
Lot G: 39 spaces // Height Restriction – None
Lot H: 22 spaces // Height Restriction – None

All shuttle busses from the ATS Platform to the Remote Parking Lots are fully accessible.
For more information, please call the Parking Information Hotline at (773) 686-7530

Contact your airline prior to travel if you need wheelchair assistance
Phoenix Sky Harbor International Airport (PHX)
Each terminal has at least one family restroom with a private area to change clothing or disposable undergarments. Ask for directions at any information desk.
Sky Harbor has nine areas for pets to stretch their legs, drink water and take potty breaks (mitts for cleaning up provided).

The Pet Patch is located just east of Terminal 2.
The Paw Pad in Terminal 3 – Level 1 is now located outside of the terminal on the West End. It is part of a new West Plaza area that provides an outdoor area featuring native Arizona plants and a pet relief area.
The Bone Yard is on the west side of Terminal 4 – Level 1 just outside of baggage claim.
There are also animal relief areas located near the PHX Sky Train® stations:

The East Economy Park & Bark is located near the East Economy parking garages.
The Park 'n Play is located on the northwest corner of the 44th Street PHX Sky Train® Station.
We also now have Animal Relief Areas post-security in all three terminals:

Terminal 2 on the lower level near the Family Restroom;
Terminal 3 on the concourse;
Terminal 4 in the D1-D8 gates concourse near the Family Restroom and in the B1-B14 gates concourse near the restrooms at Gate B2.

Accessible parking is available in all garages closest to the elevators. In the East Economy lot, accessible parking is available north of the PHX Sky Train Station. In the West Economy Park & Walk, accessible parking is available at the east end closest to Terminal 2.

If you need extra time at the curb, Airport staff on the curb may issue Special Needs permits.

Over height or oversize parking is available in the uncovered economy parking areas and Oversized Vehicle parking area east of Terminal 4.

Request a wheelchair when checking in and tell a flight attendant during the flight. If you are departing, you may request a wheelchair from a Sky Cap at the curb or from a Sky Cap or the airline on the ticketing level of the terminal. You can also request wheelchair service ahead of time when you book your tickets with your airline. Ask your airline about traveling with power chair batteries.
San Francisco International Airport (SFO)
Companion Care Restrooms for travelers needing companion assistance are located in all terminals, pre-security and post-security.
Animal Relief Areas are available 24 hours a day. Painted paw-prints on the Arrivals Level terminal curbside walkways lead the way to outdoor locations in:

Terminal 1, Courtyard 2, Arrivals/Baggage Claim Level
Terminal 1, Post-Security Boarding Area C, Near Gate 43
Terminal 2, Courtyard 3, Arrivals/Baggage Claim Level
Terminal 3, Courtyard 4, Arrivals/Baggage Claim Level
Terminal 3, Post-Security Boarding Area F at the entrance to Gates 80-90

All airport parking facilities have convenient parking for vehicles displaying a:

DP (Disabled Person) license plate
DV (Disabled Veteran) license plate
Disabled Parking placard
The Domestic Garage has standard parking at all levels. Van accessible parking is available through ParkVALET on Level 4 Departures near Terminal 1, Boarding Area C.

International Garages A and G have standard and van accessible parking at all levels.

In Long-Term Parking, accessible parking spaces for standard and van accessible vehicles are located on the first (ground) floor. SFO's Long-Term Parking shuttle buses are wheelchair accessible.

Travelers requiring wheelchair assistance are encouraged to advise their airline of their needs when making flight arrangements. Upon arriving at the airport, travelers with wheelchair or other special requests should approach an airline representative for assistance.

At Domestic Terminals 1, 2, and 3, airline staff can be approached at curbside and check-in areas. At the International Terminal, please proceed to your airline's assigned counter or dial 1-6210 from specially marked phones at all terminal entry doors.

Arrangements for assistance to and from other locations at SFO can be made with your airline.

Seattle-Tacoma International Airport (SEA)
Restrooms are located on both the Ticketing and Baggage Claim levels of the Main Terminal as well as on concourses A, B, C, and D, and in the North and South Satellite.
Outside Areas:

There are two areas outside the Main Terminal that are equipped to serve as "pet potties" for traveling animals. The two areas are located outside of Baggage Claim on both the north end. The north area is outside of door #26, just past Carousel 16. It is a small sandy area to the left under the stairs with plastic bags and a trash can.

Inside Areas:

All pets must be in their travel carriers when in the Main Terminal building. The only exception is training/service dogs and other specially trained pets assisting travelers with disabilities.
There are currently three pet relief areas in the secured section of the terminal. These units have pet waste bags, hand sanitizer, a paper towel dispenser and trash for proper disposal.

NORTH SATELLITE pet relief area is located on the STS level of the N Gates near the escalators
SOUTH SATELLITE pet relief area is located on the STS level of the S Gates near the escalators
CONCOURSE B pet relief area is located across from Hudson News, just before the Concourse B exit.

ADA-designated parking spaces are available in both General Parking on the fifth floor and in Terminal Direct Parking on the fourth floor. Vehicles properly displaying valid disabled permit identification may use these spaces.
Sea-Tac Airport provides complimentary wheelchair service from Link Light Rail Station to check-in through Prospect Airport Services.

How To Arrange Wheelchair Service:

Contact Prospect Airport Services at 206-246-1550 prior to your arrival at the airport to make a reservation.
Exit train and take the elevator or escalator down to the lobby of the Link Light Rail Station.
Call Prospect Airport Services at to confirm your arrival. Prospect Airport Services staff will meet you in the station lobby. (Note: Follow signs towards the side of the station lobby leading to the parking garage and airport building.)
If you need assistance getting from the airline ticket counter through security and to your gate, please arrange this directly with your airline.
This service is provided at no charge, but gratuities are greatly appreciated.

From Your Ticket Counter to Your Departure Gate

Please contact your airline directly to make a reservation prior to your arrival at the airport.

From Your Arrival Gate to Baggage Claim

Please contact your airline directly to make a reservation prior to your arrival at the airport.

Wheelchair Rental

In addition to luggage carts, Smarte Carte offers wheelchair rentals from several locations on the Baggage Claim level. See our interactive map for help locating a rental station.
Cruises:  For seniors of all types
If you've never enjoyed the simple, relaxing luxury of a cruise, your golden years are the opportune time to indulge. I particularly love cruises for their all-encompassing nature. Once you've paid for your passage and boarded the ship, your accommodation, transportation, food, and entertainment are taken care of!
Cruises also offer a great opportunity to see many places in a short amount of time!  If you like to hop around, a Caribbean or Mediterranean cruise will be much more cost-effective than booking train travel or flights between the several destinations that you can see on a single cruise. And cruising can be a great way to scope out ports of call for your next extended vacation (or for an upcoming retirement).
You can book cruises easily with any of the three main transferable points currencies – Chase Ultimate Rewards, Amex Membership Rewards, or Citi ThankYou Points.  For each option, I recommend calling the number on the back of your credit card to speak with a cruise or travel specialist. Here's our guide to booking cruises with Chase Ultimate Rewards points.
Of course, it doesn't hurt to do some of your own research first. I recommend you start by deciding what type of cruise you want to do (Alaska, Caribbean, European, etc.) then searching for typical cruise itineraries in your destination of choice. From there, you can call to chat with a specialist to hear what options are available to you. Because cruises run on set schedules on specified dates, try to be flexible with your cruising plans – and always book well in advance (or very last minute) for the best deals.
Note:  Some cruise lines offer cruises specifically catered to seniors who prefer a quieter, more laid back experience.
If you have mobility challenges, keep in mind that most cruises also offer accessible staterooms that make traveling with a wheelchair or other disability a breeze.  Most cruise lines also have an on-board doctor / medical staff as well as anything else you might need in case of an emergency.
For folks with dietary restrictions, I recommend calling the cruise line in advance to ensure that they can meet your personal needs. And be sure to let the cruise line know well ahead of time if you'll require additional assistance. Also, remember to plan ahead and bring extras of any necessary medications or supplements that might be tough to find onboard or in foreign cruise ports.
Aside from booking your cruise using transferable points or "erasing" the charge using a travel credit card statement credit, you can also get big savings by booking your accompanying travel using points and miles.  If your cruise departs from Miami or Galveston, use your hard earned miles and points to subsidize your flights to and from your cruise as well as any hotel stays you might need before and after you embark / disembark!
Considerations for solo seniors
If you're looking to travel solo, you'll want to be extra vigilant in making sure you avoid some of the common traveling pitfalls. In addition to common scams and not having a buddy to split all your costs, you might have a tougher time meeting other travelers if you don't stay downtown or in tourist hot spots. So choose your hotels and accommodation carefully, and be willing to pay a little more for the better location.
When it comes to seniors stepping out of their comfort zones, you might also consider using the internet or a mobile app to help guide your travel plans. Modern-day technology has made travel more accessible than ever with free walking tours, instant translation, and the ability to meet other expats or travelers with the click of a button. Don't be afraid to try these new technologies – they can truly be a lifesaver!
Another thing solo travelers might consider is booking group tours or packages as a way to mingle with other travelers while exploring a new destination. Touring as a group can be a cost-effective way to get to know a new destination without spending tons of cash or trying to navigate yourself around uncharted territory!
Don't forget to check in with your doctor before you go, think in advance about any medical needs you'll have, and bring along a doctor's note for any specific concerns. You might want to plan ahead with travel insurance or a particular back-up plan in case you encounter any unexpected hiccups!
Keep in mind that you'll want to have a good emergency contact in case anything should happen while you're out adventuring. And it's a good idea to share your itinerary with a close friend or family member in case things go awry.
Bottom line
No matter your age, don't let mobility or health concerns prevent you from taking trips you've always dreamed of. With the increased time flexibility (and wisdom!) that can come during your golden years, it's a perfect opportunity to make new memories and adventure beyond your comfort level.
And if costs are holding you back, don't be intimidated. Even for beginners, you can quickly and easily enjoy huge savings and travel in style by redeeming points and miles for your travels. Here's a good starting point with our best rewards credit cards for beginners.
Don't forget to take advantage of discounts for seniors and extra card perks that can make your travel more comfortable, like airport lounge access or TSA PreCheck and Global Entry (free to apply with certain cards!).
Do you have any tips as a senior to share with fellow travelers? Please leave your thoughts in the comments!
Accessibility Notice
Our "Ultimate Senior Travel Guide" was written and designed to meet the needs of our readers with disabilities. This content was created for complete interpretation by all readers, including those who utilize voice assist and other assistive technologies.
This guide was published in accordance with the Web Content Accessibility Guidelines 2.0, which can be found at https://www.w3.org/TR/2008/REC-WCAG20-20081211/, and meets Level A conformance guidelines.
This conformance is claimed only for the content on this specific webpage:  https://millionmilesecrets.com/guides/senior-guide-to-travel/