Review of Wikibuy from Capital One – Possibly the EASIEST way to save money shopping online
Here's our review of Wikibuy from Capital One. It's a price comparison tool for online shopping.
That's not a revolutionary concept, but I'll say this: After tinkering with the thing, it looks to be the absolute most effective tool of its kind (comment below if you've seen a better option and I'll gladly strike that statement from this post). You don't even need a Capital One credit card to use it!
It's so amazing because it's automated and instant. I'll show you what I mean. And be sure to subscribe to our newsletter for more tricks to saving money on everyday purchases.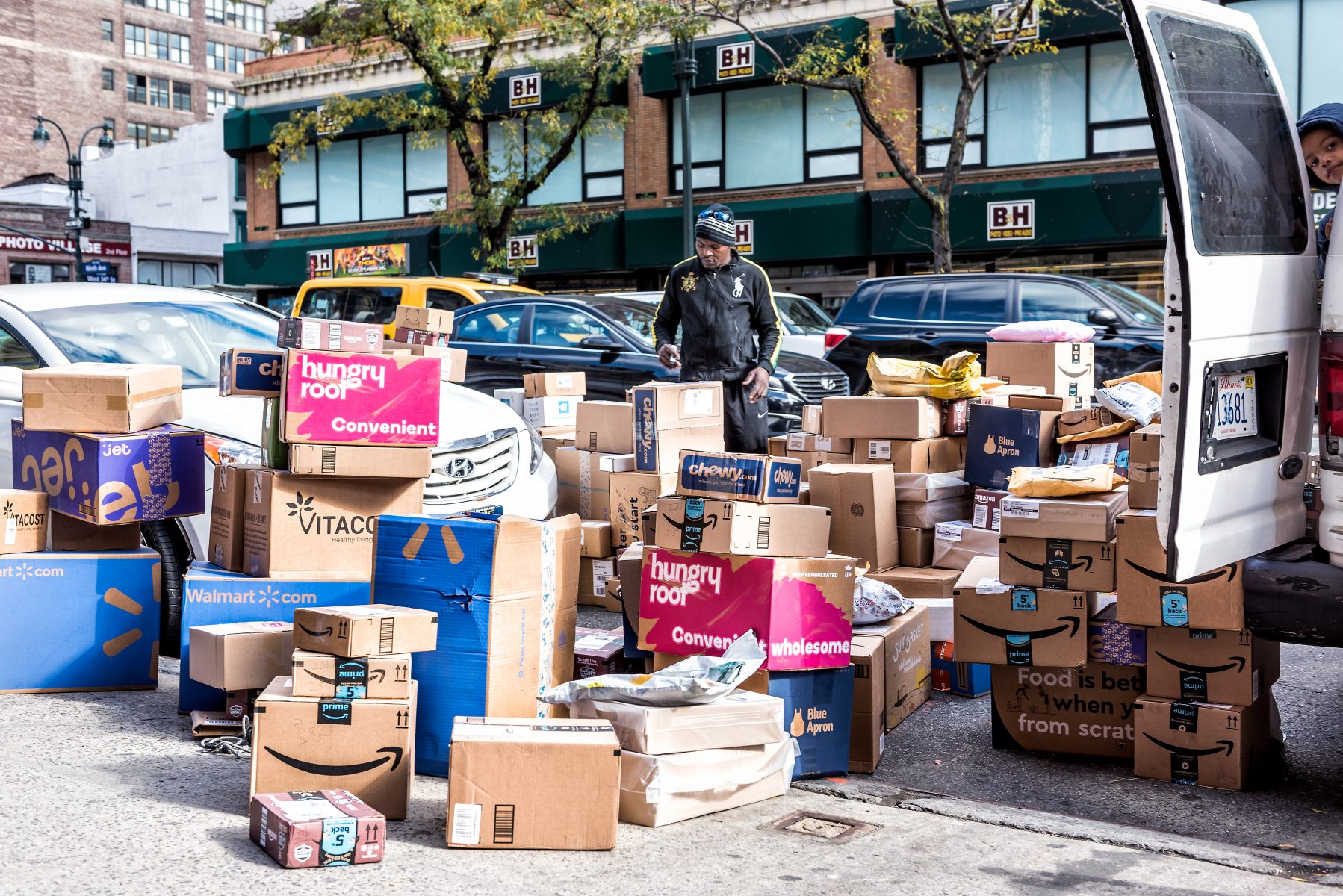 Review of Wikibuy from Capital One – It'll save you money (with no extra effort on your part)
Wikibuy can save you either a lot of time or a lot of money.
If you're like me, you spend an obscene amount of time researching the absolute best product for the lowest price. In my case, Wikibuy will save me a lot of time (but I'd have found that low price myself!).
If you're less research-oriented, you probably won't save much extra time, but Wikibuy can save you plenty of money.
Wikibuy has a website, but honestly there's no need to use it. The real magic comes from the Wikibuy browser add-on. As you search for products, it AUTOMATICALLY searches tons of other websites, and gives you a nudge if it finds a better price. It's not clunky, it doesn't shove ads down your throat, it's super minimalist. And it's completely free.
Here's how it works.
Step 1. Sign-up for Wikibuy
First create a Wikibuy profile. I just headed to the Wikibuy website and was immediately prompted to open an account. I clicked "Continue with Google", and it registered my email address.
Step 2. Enter name and shipping info
For Wikibuy to find the best deal for you, it wants to know your shipping information, and also if you are an Amazon Prime member. That way it doesn't lead you astray by directing you to a seemingly lower price.
Step 3. Download the browser add-on
The Wikibuy extension is the true miracle of this platform. It's available on multiple browsers, too, including Chrome, Edge, and Firefox. It stays with you as you research and view products, and alerts you when it finds a lower price. You want the extension:
Here's an example of installing the Chrome extension.
Step 4. Search for products
As you hop around the internet, Wikibuy will keep you informed if it detects you can save money. It performs this in multiple ways.
First, you can simply click the Wikibuy extension in the top right corner of your browser, and a search bar will appear. Type the product you're looking for, and Wikibuy will take you straight to its website with a comparison of all matching products.
It will also tell you if you can get bonus rewards just for shopping at certain retailers. For example, I searched for products on the Walmart website, and the extension alerted me to activate 2% back for Walmart purchases (note: if you like cashback deals or saving money with Amazon, our newsletter covers stuff like that all the time. There are always hidden deals for online shoppers).
And with some websites, like Amazon, the extension is super interactive. When you search on Amazon, Wikibuy will insert itself under the listed price. If it detects savings, it opens an unignorable popup.
For this Dyson vacuum, Wikibuy let me know of a $75 savings if I shopped at a different store ($48 off the unit price plus free shipping). That's something to write home about.
Step 5. Click through to your preferred site
The suggested website was a store on eBay with a super trustworthy rating. I approve of the Wikibuy suggestion.
It even uses data from 1 million+ other users to automatically insert the best promo code at checkout. If a coupon code worked for someone before you, Wikibuy will add that promo code to your order. That's insane.
The site also gives you a number of other retailers with lower prices (when available).
And when you scroll down the page, you'll get handy data like price trends, top alternative products, and even YouTube reviews of the exact product you're after.
Step 6. Use the watchlist feature
If you've found the best price on the internet, Wikibuy will tell you.  In this case, you'll see a green "W.+" symbol.  That's the watchlist feature.
When you click "View watchlist", Wikibuy will add the item to a separate list and monitor the prices.
Step 8. Click "view watchlist"
With any items in your watchlist, Wikibuy shows you the price when you previously viewed the item, and keeps updating the current price, so you can know at a glance if now's the time to buy.
When something you're interested in goes on sale, Wikibuy will send you an alert.
Cautions to using Wikibuy
Quirky (but rare) glitches
Wikibuy will occasionally not interpret prices correctly. For example, it may not pick up on certain sales or discounts from a website, and refer you to a more expensive option instead. Investigating this is not difficult, but it's just a reminder that you should never click "buy" without doing a TAD bit of research.
Also, Wikibuy doesn't search every single store on the planet (many smaller stores aren't in their search results). It's focused on the large (and reputable) stores. This, too, could cause you to miss out on savings if you're not inclined to research.
Wikibuy credits
There are a lot of opportunities to earn "Wikibuy credit." While it's effortless to earn, it isn't super useful to someone like me, and probably not you either.
Wikibuy credit is available at lots of online stores, and you'll be alerted through your Wikibuy app when you're on an eligible site. You can also earn credit by using your linked credit card to shop at eligible nearby stores.
Wikibuy credit is good for one thing: Gift cards. You can receive gift cards from popular stores like:
eBay
Walmart
Lowe's
Macy's
Nordstrom
Hulu
Staples
And lots more. Here's the full list of gift cards. There's a good selection; I'm just not into gift cards.  Hopefully you think differently!
How to save even more with online shopping
Card
Welcome bonus
Spending bonus
Annual fee
Review
Chase Freedom®
$150 bonus after you spend $500 on purchases in the first 3 months from account opening
5% cash back on up to $1,500 in combined purchases in bonus categories each quarter you activate
$0
Chase Freedom review
Chase Freedom Unlimited®
$150 Bonus after you spend $500 on purchases in your first 3 months from account opening. Earn unlimited 1.5% cash back on all purchases
Unlimited 1.5% cash back on every purchase
$0
Chase Freedom Unlimited review
Discover it® Cash Back
Discover will match the cash back you've earned at the end of your first cardmembership year
5% cash back bonus in rotating categories each quarter throughout the year, on up to $1,500 in purchases each quarter after you enroll
$0
Capital One® Venture® Rewards Credit Card
50,000 bonus miles (worth $500) after you spend $3,000 on purchases within the first 3 months from account opening
– 2 miles per dollar on every purchase (effectively 2% back)
– 5X miles on hotels and car rental bookings through Capital One Travel
$95
Capital One Venture review
Citi® Double Cash Card
None
Earn 2% on every purchase with unlimited 1% cash back when you buy, plus an additional 1% as you pay for those purchases.
$0
Citi Double Cash review
The money you save with Wikibuy is grand enough, but if you use the right card, you can double-dip your savings. There are scads of credit cards that'll give you cash back for your already discounted purchases — some of the best cashback credit cards can give you a 10% return!
Capital One has its own suite of cash back and travel rewards credit cards, like the Capital One® Venture® Rewards Credit Card. You can use Capital One miles toward travel, or their cash back options as a rebate on your purchase. As stated before, however, you don't need to have Capital One credit cards to use this tool.
Cards like the Chase Freedom® and the Discover it® Cash Back have bonus categories that rotate each quarter and earn you 5% back on certain purchases (on up to $1,500 in spending each quarter you activate). Many times those categories are very useful, like supermarkets, gas stations, even Amazon. And the Discover it Cash Back has an extra superpower: at the end of 12 billing cycles, Discover will match all the cashback you've earned over the past year. So any money you've spent in those 5% rotating bonus categories (on the first $1,500 in purchases each quarter you activate) effectively becomes 10% for the first year.
Bottom line
Wikibuy is an excellent way to save money when shopping online. It will instantaneously search TONS of websites and display the cheapest options. This free tool can save hours of research.
Though Wikibuy is provided by Capital One, you don't need a Capital One card to use it (though if you want to get even more from your purchase, you should use a card like the Capital One Venture).
If you've got a suggestion for a better price comparison tool for online shopping, I'd love to hear it. And subscribe to our newsletter for more money-saving tricks and tactics like this.